Happy Saturday! The hubs and I are so happy that the weather's finally getting nice, but it means we have to hurry up on the bathroom so we can actually enjoy it! Since we are stuck working all weekend I have managed to start on a "research project"!
Between our up coming
landscaping project
outside, our
downstairs bathroom reno
still in the works and a basement that looks like a demilitarized zone because of the bathroom project, you'd think that we are at max capacity for projects, almost...but no.
The rugs that we currently have in both rooms are complete polar opposites, and while both are opposite of each other they are
COMPLETELY
not our style!
The rug in the dining room is a more traditional look:
And the rug in the living room is more contemporary:
We are trying to get away from darker colors, especially since our living room is pretty small we want lighter furniture and accessories. Since a new couch isn't in the budget right now, a rug or two will have to do!
We do have plans to brighten up this room with a little paint and some wood, but unlike most "normal" people who start out with painting and end with decorating their rooms, the hubs and I are the opposite. I'm so finicky with decorating, and it takes me FOREVER to find the right rugs, curtains, accessories... and when I do find them I have to jump at then immediately! Right now I'm on the hunt for rugs for both the living room and dining room and these are a few of the ideas I've come across:
source
source
source
source
I
LOVE LOVE LOVE
this rug! I love how the blues, creams, greens and browns all compliment each other, as well as it would tie in the green from the living room and I think that this rug would definitely brighten up our dining room!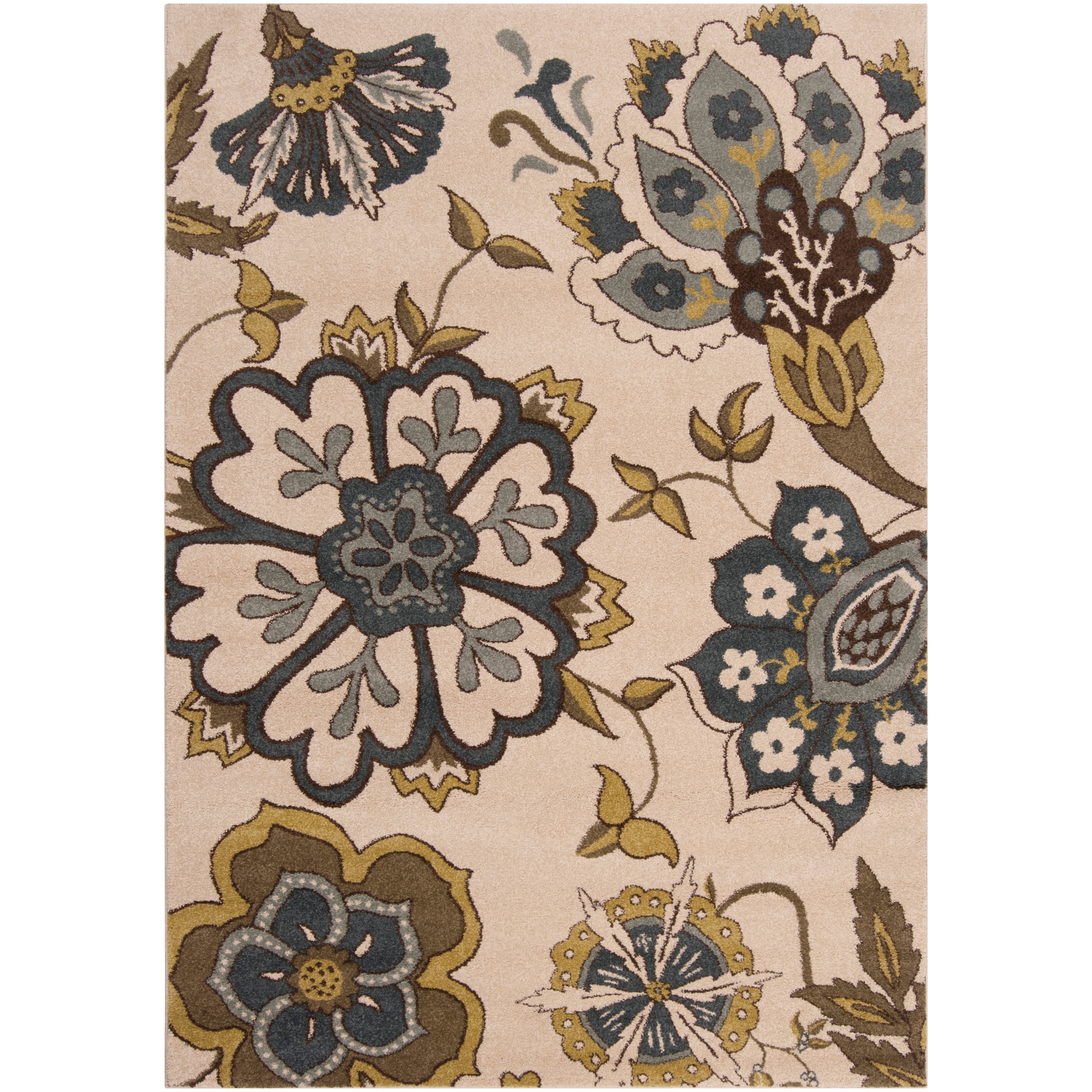 source
I think this brown rug would go great in the living room and tie in the dining room as well!
source
source
They are all from
Overstock
and I love the selection that they have there! I've bought a lot of different stuff from there and the shipping has always been fast, the quality is fantastic and the prices are super reasonable!
Now the hubs and I just have to narrow down the rugs and figure out which two are the winners!!
**** I wasn't paid to post this by Overstock. My opinions are strictly my own, from my own experiences with the product and although mine was positive, not everyone may feel the same.****